Medicare Supplement Plans (Medigap Plans) and Medicare Advantage Plans offer a variety of coverage options. But how do you choose the right plan?
Medicare Supplement Plans
Sometimes referred to as Medigap, a Medicare supplement plan is medical insurance that adds to the coverage provided by the Original Medicare plan. The main components of Original Medicare cover most medical expenses, but they have deductibles and gaps that could leave the recipient with huge amounts of medical bills in the event of a serious illness. A good Medicare supplement plan helps to cover those deductibles and gaps, thereby providing a complete medical plan.
There are several different forms of Medicare supplement coverage that are currently available. Many of the major private health insurance providers have some form of supplemental coverage that will pay off any amount of health costs that are considered approved services but not covered or only partially covered by Medicare. Eligibility with these private plans varies, depending on the qualifications set by the provider.
In general, a Medicare supplement plan functions by covering any costs that Medicare coverage does not cover. For example, the supplement plan will pay the deductible for a hospital stay that is not covered under Part A of the Medicare program. The supplement will also take care of any type of coinsurance payments required, as well as any costs associated with follow-up outpatient therapies not covered or partially covered by Medicare.
Medicare Advantage Plans
Once someone has become eligible for the Original Medicare Plan, he or she may choose to have additional coverage that provides lower out-of-pocket costs by joining the second type of Medicare program, which is the Medicare Advantage Plan. There are four Advantage Plans. People may choose Medicare Health Maintenance Organization (HMOs), Preferred Provider Organizations (PPOs), Private Fee-for-Service plans and Medicare Special Needs Plans. Because of the lower cost of Advantage Plans, Medicare recipients who are on an Advantage Plan may not purchase Medigap Insurance.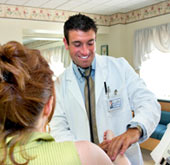 Although the Advantage Plans offer lower co-payments and deductibles, there are some slight disadvantages to some of the Medicare Advantage programs. Many of the programs require a referral to see a specialist and they have networks that dictate a person's choice of physician. On the plus side, most plans offer extra benefits and some of them include prescription drug coverage.
Medicare Prescription Drug Plans
The last of the three types of Medicare Programs is the Medicare Prescription Drug Plan. Similar to the Advantage Plans, a person must be eligible for the Original Medicare Plan to enroll in a Prescription Drug Plan. Different plans are offered by insurance companies to supplement the other Medicare Programs. There are many advantages and disadvantages to each of these plans that can be confusing and might lead one into an incorrect choice for one's individual circumstances. With an experienced professional guiding you, you'll be able to choose the plan that provides you with the coverage certainty you need that fits your circumstances and budget.
Click on this link to fill out a brief health insurance assessment form, so we can get started on matching you up with the right plan for you: